Review On: The Service Robot Mathematical Model
Keywords:
Service robot, AGV, Two Wheel Differential, Three Wheel, Four Wheel, Four Wheel Skid Steering, Six Wheel, Ackermann AGV, Crawler Robot, Legged Robot, Snake Robot medical image recognition, character recognition
Abstract
After nearly 30 years of development, service robot technology has made important achievements in the interdisciplinary aspects of machinery, information, materials, control, medicine, etc. These robot types have different shapes, and mainly in some are shaped based on application. Till today various structure are proposed which for the better analysis's need to have the mathematical equation that can model the structure and later the behaviour of them after implementing the controlling strategy. The current paper discusses the various shape and applications of all available service robots and briefly summarizes the research progress of key points such as robot dynamics, robot types, and different dynamic models of the differential types of service robots. The current review study can be helpful as an initial node for all researchers in this topic and help them to have the better simulation and analyses. Besides the current research shows some application that can specify the service robot model over the application.
Downloads
Download data is not yet available.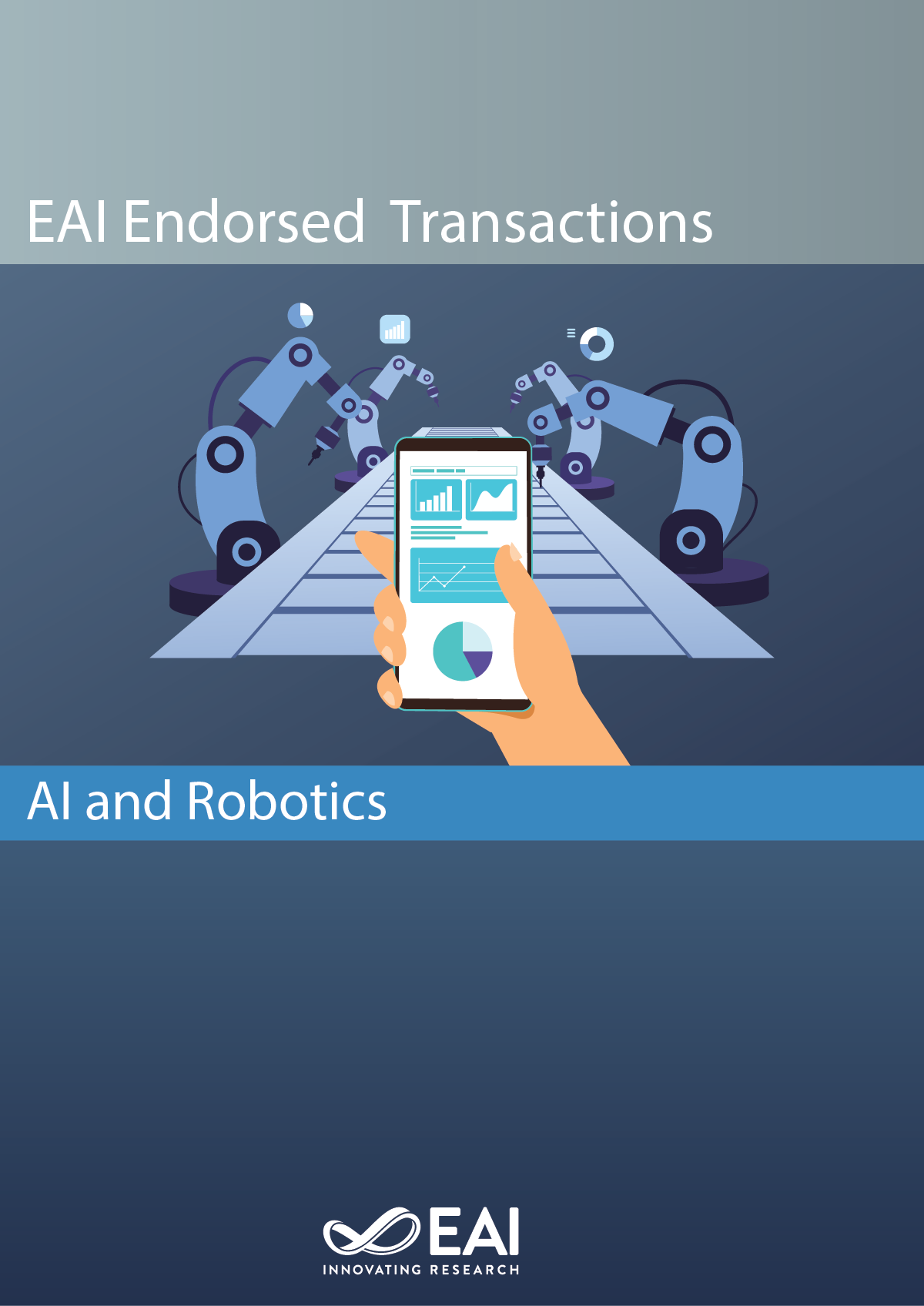 Downloads
How to Cite
[1]
A. J. Moshayedi, A. Shuvam Roy, S. K. . Sambo, Y. . Zhong, and L. Liao, " Review On: The Service Robot Mathematical Model ", EAI Endorsed Trans AI Robotics, vol. 1, no. 1, p. e8, Feb. 2022.
License
Copyright (c) 2022 EAI Endorsed Transactions on AI and Robotics
This work is licensed under a Creative Commons Attribution 3.0 Unported License.
This is an open access article distributed under the terms of the CC BY-NC-SA 4.0, which permits copying, redistributing, remixing, transformation, and building upon the material in any medium so long as the original work is properly cited.